The Football Fever: Meyer urges players to take ownership in 2017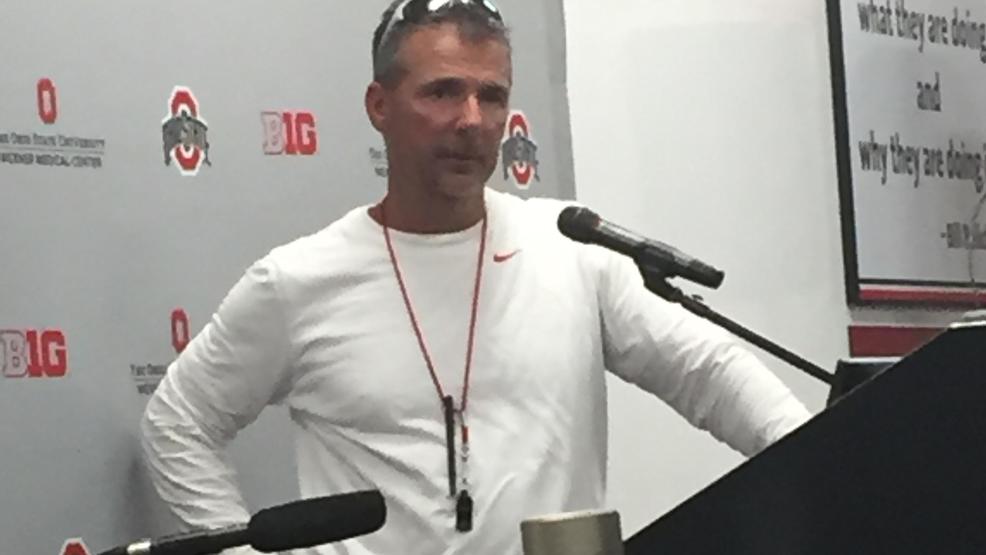 COLUMBUS -- The Ohio State Buckeyes completed practice No. 3 of the 2017 preseason Monday at the Woody Hayes Athletic Center. The two-hour afternoon workout was held under partly sunny skies amid a slight breeze that certainly helped calm the 86 degree temperatures.
The Buckeyes will practice once more this week – Tuesday – in what is being referred to as the continuation of summer conditioning. The team will have Wednesday off before the real start of fall camp kicks in Thursday in what will be the first full pads practice.
Head coach Urban Meyer met with about 45 members of the media after the Monday practice and provided the following updates:
On what can be gained from these early practices: "At this point it's all about culture. There's going to be plenty of mistakes but the players who can revert back to their training will be the ones who will play."
On LT Jamarco Jones: "He was one of our most improved players throughout last season. He was one of the guys we could count on when it got a little chaotic out there."
On the defensive ends: "Our defensive end position will be as deep as we've ever had. I'd put ours up against any group I've ever had, or anybody in America."
On the wide receiver group: "As a whole our wide receivers are one of our best groups culturally. They believe in the 4-6, A-B, plus-two mentality we have here. There are zero issues there. It's just show up, go to work, be at your body weight, and give it your best. Those players usually turn out to have very good careers."
On young offensive linemen: "There's three guys – Thayer Munford, Wyatt Davis and Josh Myers – that we are excited about and we will have no problem playing them if they are ready."
On Mike Weber: "He has a tight hamstring. He practiced a little today and we are going to just ease him back."
On goatee on game day: "No."
Unmute